We, at CSA, understand the grief and
distress felt by a family due to the bereavement of a loved one.  While we sincerely believe that with future scientific advances, there is a reasonable chance of a person eventually being revived, we understand that at the time of a loved one's demise, the close family and friends will experience a great deal of anguish.  Nothing we can do will prevent that grief.  We will try however, to do what we can to ease the family's sorrow by offering support and understanding.
We will provide an understanding of the process and, should the family wish, coordination of a respectful memorial service and, if requested, appropriate professional counseling.

At the time of suspension we will, with all compassion and sensitivity, explain to the patient's family what we will be doing.
The preparation and eventual suspension process is relatively straightforward. Basically we, with a trained professional in suspension preparation, will be at the patient's bedside.  After the patient has been declared clinically deceased, the trained professional will prepare them for eventual long term suspension.  This will essentially involve cooling  the patient to a low temperature for transportation.  All respect will be given to the patient so as to not cause the family added distress.  The patient will then be transported to a location where a professional will make further preparations for longer distance transportation; overseas if necessary.
We will coordinate all the necessary documentation and legalities, if transportation is oversea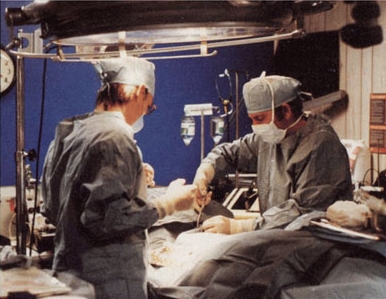 s.
After being transported to the facility in the US or Australia, the patient is again treated by professionals to commence the low temperature vitrification process necessary to be maintained in a suspended animation state.  While in this state, the patient will be regularly monitored and no further deterioration will occur, so that the patient will have a reasonable chance to be revived by future medicine.
We can provide you and your family with more information of the preparation and storage processes, should you require them.
Please be assured that the patient will always be treated respectfully and compassionately.

We are also very sympathetic to the angui
sh of the patient's family during this difficult time.  To assist them, should they wish, we will coordinate a memorial service, either religious or secular, which we sincerely hope will aid their grieving process and allow them to pay their respects. Again we will try to not impose on the family in any way and will take the responsibility of coordinating as much as we can to minimize any further discomfort on their part.

Furthermore, should they wish, we will arrange counseling with a professional to help them through these very trying times.  This may be religious or not depending on their preferences.